Corporate Office

A-48, Sec-64, Noida (UP) – 201301

Phone

+91 120-4540584
Sewage Treatment Plant
Collection and treatment of sewage along with purifying and returning the extracted water back to the environment is an important aspect to resource conservation and public health and safety. With the growing population, urbanization and increasing levels of pollution, sewage treatment plants are becoming a necessity.
A Sewage Treatment Plant is a facility that uses a combination of various processes (e.g., physical, chemical and biological) to treat sewage wastewater and remove pollutants. These processes act as barriers to eliminate different types of waste and contamination.
Some of the major reasons for using STP's are:
To clean the sewage and recycle it for repeated or further usage
To reduce the usage of fresh / potable water.
To reduce the costs incurred on procurement of water
To meet the Standards for emission or discharge of environmental pollutants from various Industries set by the Government and avoid compliance related and environment compensation related penalties.
To safeguard environment against pollution and contribute in sustainable development.
A typical sewage treatment plant works in three stages – primary, secondary and tertiary.
Primary Stage employs screens and grit chambers to remove larger and denser material followed by primary settling tanks to remove slower to settle material. The water leaving this stage is largely particle free.
Secondary Stage comprises of the biological treatment stage where high-density populations of bacteria, called activated sludge, biodegrades the carbon and nutrients in the water.
A Sewage Treatment Plant comprises of filtration stages. The water from secondary stages is subjected to various filtration techniques and the final purified water is sometimes disinfected by UV light or chlorination, depending on season and local practice. This final stage water can be used for non-drinking purposes like agriculture, flushing etc or can be returned to rivers, lakes, and streams as a means of water reclamation.
As per statutory guidelines issued by regulatory authorities like CPCB and MoEF&CC, the output treated water should comply to the following parameters: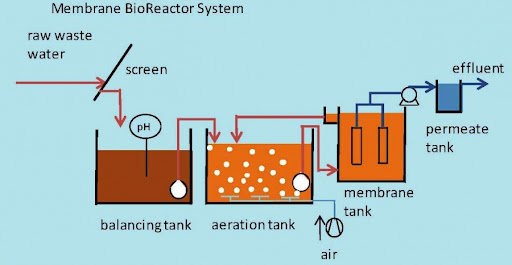 Sewage Treatment Plant Technologies
Activated Sledge Process (ASP) based sewage treatment plant
Sequential Batch Reactor (SBR) based sewage treatment plant
Membrane bioreactor (MBR) based sewage treatment plant
Moving Bed Biofilm Reactor (MBBR) based sewage treatment plant
Would You Like to know more on how Aplinka can help you meet your STP needs
With extensive expertise and strong team of well qualified and experienced technologists, Aplinka is at the forefront for providing end to end solutions for Sewage Treatment Plants. It has successfully designed, implemented, commissioned and operating sewage treatment plants of varying capacities for a number of residential societies, institutions, universities, hospitals and industries.
Trusted By
With great work comes great clients. Here are few of them







About Us
We Believe in making the world a better place to live.
All our efforts are towards helping create a sustainable environment.
However, this depends on YOU too.
Let us know how we can work together towards this noble cause
We are eager to hear back from YOU